OCR Invoice Software That Saves You Work
OCR Invoice Software That Saves You Work
https://echovera.ca/wp-content/themes/corpus/images/empty/thumbnail.jpg
150
150
Tim Robertson
https://secure.gravatar.com/avatar/6847ba38495b3996e0bdf3a15c015e0c?s=96&d=mm&r=g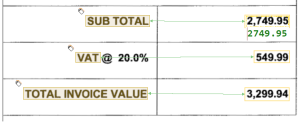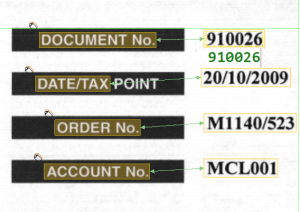 Most OCR invoice software on the market today can be relied upon to locate data on an invoice and enter it into the appropriate field according to a user's preferences. Even though this is a step up in the automation of invoice capture, it is still time consuming to go through every invoice that needs to be scanned and designate the proper placement of the data.
Intelligent OCR uses context to locate the required data, and compensates for poor quality images and misspellings, matching the data against internal sources. While this feature is available in some products, Intelligent OCR allows you to search most typical values from any document using a built-in Intelli-Tag database.
This additional feature allows you speed up your data capture applications without document templates. As well, you can create and/or customize your own Intelli-Tag database to improve your documents recognition or adapt to specific applications.
Intelligent OCR is capable of automatically and intuitively detecting/learning unique vendor invoices based on their respective layouts, allowing the scanning and/or importing of data from emailed or paper invoices with more efficiency. Intelligent OCR also intuitively performs field mapping and data collection.

Scans paper invoices (from your browser), capturing header and line item invoice fields
Easy-to-use and intuitive, browser-based interface
Gets high marks for ease of use and an intuitive interface
95% accuracy rates
Integrates seamlessly with your ERP
Intelligent OCR captures invoice data from electronic document formats such as PDF, XML, EDI, Word, TIFF, JPG, HTML and more. Our data capture service is free for suppliers and they incur no cost to send invoices to your Accounts Payable system. The process is very straightforward – they simply send their invoices to a designated email account.
Book a demo of Intelligent OCR.