Boston Globe – Much TIGHTER CONTROL
"PaletteInvoice has enabled us to enhance our invoicing processes and efficiencies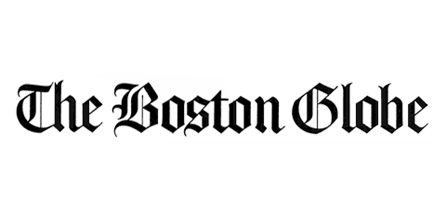 without the need for a larger finance team, and at a highly competitive price point compared to other solutions. It has provided greater transparency over accounts payable activity across the entire organization, enabling us to have a much tighter control over operations, more closely monitor KPIs, track payments and have a greater ability to manage volumes of work. We now have much better reporting that enables us to ensure that all invoices are paid in a timely, fully automated manner, significantly reducing the resource required to manage invoice processing."" – Diane Stack • Payroll Manager for The Boston Globe
Canadian North – Appreciating VISIBILITY 
"Since the introduction of PaletteInvoice in January 2014, our processes have been significantly streamlined and are now far more efficient. The biggest benefit we have gained from PaletteInvoice is transparency over accounts payable activity across the entire organisation.
Before the deployment of Palette's solution, invoices received as PDF files had to be printed, approved and coded, before being passed to our Accounts Payable department for manual filing; all of which was extremely time-consuming and labour-intensive.
We can see exactly where we are in terms of pending invoices, which is vital as we operate from three main offices which are located in different cities. With automated invoice processing, we also have much tighter control over operations and a greater ability to manage volumes of work."  – Jeff MacPherson, Financial Analyst • Canadian North Airlines
Landstar – Experiencing INCREASED EFFICIENCY 
"Before we deployed PaletteInvoice, our invoicing system was labor-intensive and time consuming for staff. Automated processing has significantly increased our overall efficiency, shortened payment cycles and helped to improve the manageability of transactions." – Emily Grantham, AP Supervisor • Landstar System Inc.
Selecta – Having REDUCED OVERDUE INTEREST
"From having masses of copies in binders behind my back, now everything's right there in front of me in the system on my computer screen. And it's easy to follow the invoice's path to authorization and payment. The ease of overseeing the invoice's path has visibly reduced the number of overdue interest invoices for Selecta. Nothing falls between two stools any longer. If someone is on leave, invoices are automatically redirected as a fixed routine in the system. And those who check invoices feel a great sense of responsibility." – Per Ekstedt, CFO • Selecta
---
EchoVera Inc. provides Intelligent OCR, AP Automation, Purchase Automation & Spend Management solutions to organizations looking to reduce costs and increase the efficiency of their financial operations. EchoVera brings over 30 years experience to clients worldwide.
Contact Us: Phone: +1 416 968-2335 (Canada)
E-mail: sales@echovera.com