---
Microsoft Dynamics 365 Accounts Payable Automation
Get visibility into payables with a complete invoice data capture system, invoice processing, flexible approval workflow, automated PO matching and searchable invoice archive. Microsoft Dynamics 365 invoice processing that leverages your investment in Dynamics.

Intelligent OCR
Data is intuitively extracted from paper, scanned or emailed invoices. Paper is captured with 95%+ accuracy, electronic files with 100% accuracy.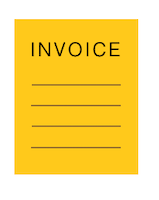 Invoice Processing
Invoices are viewable in a central dashboard and automatically sent to users to review and approve. Invoices can be flagged at the header level or on line items. Once approved by the user, invoices are sent to Dynamics.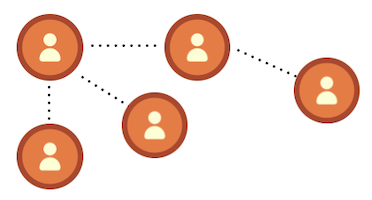 Approval Workflow
Automated workflow to designated roles in the company. One-click approvals in email. Ad hoc routing without having to code. Have as many users as you want – no user license costs.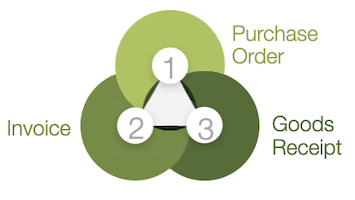 Intelligent 3 Way PO Matching
2 and 3 way matching of POs and/or goods receipts at the header or line level. Matched invoices are sent straight to Dynamics. Exceptions are flagged and sent to approvers to reconcile.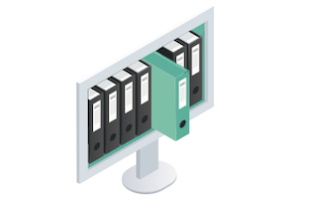 Archive & Audit
Invoices, purchase orders, and goods receipts are archived in the Cloud for searching, reporting, and audit trail. Includes all documents plus electronic messages between employees and vendors/suppliers.


---
EchoVera delivers a comprehensive AP Automation solution for Dynamics 365 that includes:
Dynamics 365 Intelligent Data Capture
Data is intelligently extracted from either paper or emailed invoices
Software instinctively learns invoice layouts and data fields and stores them in a database
Manual error is reduced to a minimum
---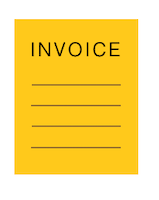 Dynamics 365 Invoice Processing
Central dashboard with invoice status 24/7
Invoices automatically sent to users to review and approve
Cuts invoice processing costs in half
Dynamics 365 AP Workflow
Invoices are gathered into a central dashboard, and automatically sent to managers to review and approve. Once approved, invoices are sent to Dynamics.
Ability to flag invoices or line items and send them to business users for review and approval
Automatic notifications and reminders
---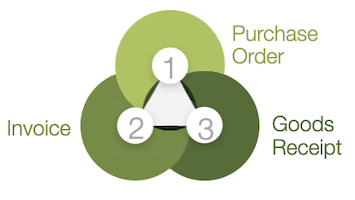 Dynamics 365 PO Matching
Purchase orders, supplier invoices, and goods receipts are automatically matched
Exceptions are flagged for reconciliation
Provides an audit trail and ensures accuracy of data
Internal and external purchase orders
Invoice Archive & Audit
Step-by-step documented history of invoice transactions, including communications between internal staff and suppliers
Provides basis of objectivity for enquiries or investigations
Complete searchable archive 
---
Seamless bi-directional integration with:
Dynamics 365 – Business Central
Dynamics 365 – Finance & Operations


---
Miele – Cutting PROCESSING TIMES
"Before… invoices would be sent manually by mail to staff, but this led to delays and to documents being lost or mislaid. The solution's automation and workflow capabilities have helped us to cut processing times by 75% while ensuring that all purchasing rules and policies are maintained." – Uwe Duckart, Administration Manager • Miele
Canadian North – Appreciating VISIBILITY
"…our processes have been significantly streamlined and are now far more efficient. The biggest benefit we have gained …is transparency over accounts payable activity across the entire organization. We can see exactly where we are in terms of pending invoices, which is vital as we operate from three main offices which are located in different cities. With automated invoice processing, we also have much tighter control over operations and a greater ability to manage volumes of work."  – Jeff MacPherson, Financial Analyst • Canadian North Airlines
Landstar – Experiencing INCREASED EFFICIENCY
"Before… our invoicing system was labor-intensive and time consuming for staff. Automated processing has significantly increased our overall efficiency, shortened payment cycles and helped to improve the manageability of transactions." – Emily Grantham, AP Supervisor • Landstar System Inc.
Selecta – Having REDUCED OVERDUE INTEREST
"From having masses of copies in binders behind my back, now everything's right there in front of me in the system on my computer screen. And it's easy to follow the invoice's path to auhorization and payment. The ease of overseeing the invoice's path has visibly reduced the number of overdue interest invoices for Selecta. Nothing falls between two stools any longer. If someone is on leave, invoices are automatically redirected as a fixed routine in the system. And those who check invoices feel a great sense of responsibility." – Per Ekstedt, CFO • Selecta
---
More product details and key benefits in the tabs above.

Seamless Integration with Microsoft Dynamics 365
Unlimited Users – Pricing Based on Volume | Modules-Based Software Solution Grows With Your Company
Outstanding Service & Support
---
…
Contact Us: Phone: +1 416 968-2335 (Canada)
E-mail: sales@echovera.com
EchoVera Inc. provides Intelligent Capture, AP Automation, and Purchase to Pay solutions to companies and organizations looking to reduce costs and increase the efficiency of their accounts payable operations. EchoVera brings over thirty years of experience to our clients worldwide.