Purchase to Pay Integration with Netsuite
Purchase to Pay Integration with Netsuite
https://echovera.ca/wp-content/themes/corpus/images/empty/thumbnail.jpg
150
150
Tim Robertson
Tim Robertson
https://secure.gravatar.com/avatar/6847ba38495b3996e0bdf3a15c015e0c?s=96&d=mm&r=g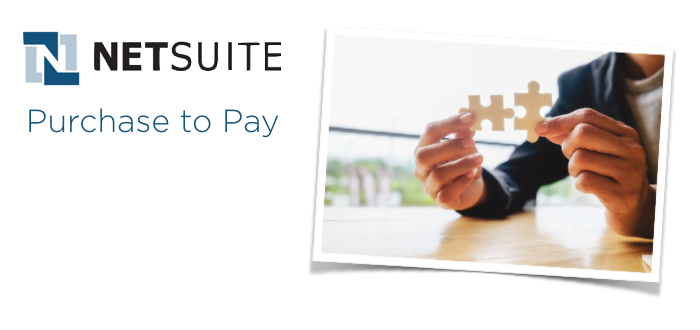 EchoVera's Purchase to Pay solution, ASAP, is powered by Palette's automation platform integrated with NetSuite, the world's fastest growing financial management system.
Palette helps businesses large and small to streamline and automate their financial processes from purchase to payment. Palette makes life easier for more than 2,000 companies in 50 countries, as the market leader in the purchase to pay process automation.
EchoVera's ASAP purchase to pay solution gives customers complete visibility and control of the P2P process by linking purchases, invoices and contracts. The solution is fully web-based and flexible. You choose how and where you will be working.
Give your employees the opportunity to manage invoices wherever they are – on the web, in a mobile phone or via email.
Receive and send invoices in electronic form. It's quicker, cheaper and more environmentally friendly. Pre-defined flow and accounting posting proposals determine how an invoice progresses through the system and is posted to accounts before being processed in full.
Take control of the purchasing process
Invoices can be matched to purchase orders at the line or total level, or to contracts. Palette offers a simplified ordering process that steers users to purchase the right goods, from the right supplier, at the right price. With all purchasing statistics available, you'll have a solid basis for negotiating prices and terms
EchoVera ASAP:
Gives customers complete visibility and control of the purchase-to-pay process by linking purchases, invoices, contracts, purchase orders and employee expenses
Modular-based, allowing customers to pick and choose only those modules that are important to them
Customers can choose between an on-premise installation or cloud service (SaaS)
Seamless integration with NetSuite
Intelligent OCR for Netsuite:
Processes invoices directly from email – eliminating the need to print
Scans paper invoices, capturing relevant invoice fields
Gets high marks for ease of use and an intuitive interface
95% accuracy rate for paper, 100% accuracy rate for electronic formats
Seamless integration with NetSuite
Most affordable OCR on the market today
More information about Purchase to Pay for Netsuite
More information about Intelligent OCR for Netsuite