Automated Invoice Processing Made Simple Enough
Automated Invoice Processing Made Simple Enough
https://echovera.ca/wp-content/themes/corpus/images/empty/thumbnail.jpg
150
150
Tim Robertson
Tim Robertson
https://secure.gravatar.com/avatar/6847ba38495b3996e0bdf3a15c015e0c?s=96&d=mm&r=g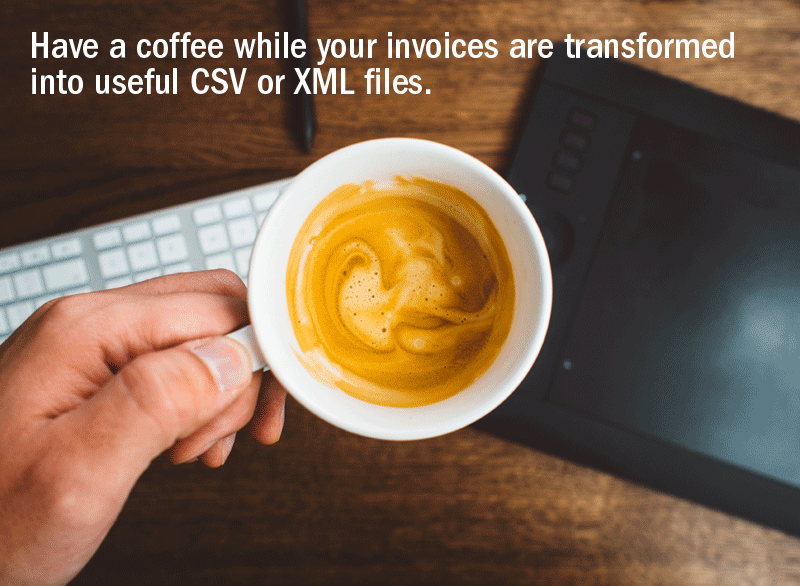 For NetSuite or any other ERP or accounting system, a simple automated invoice processing solution
For accounts payable departments, automated invoice processing sounds like a great idea: it saves time and money. There is some push back for management though, in that AP automation software or SaaS platforms can be expensive, and have many features that may never be used.
Processing invoices can be a tedious affair, involving opening paper invoices, data entry, scanning, and in some cases printing emailed invoices in order to scan and enter them!
A nice solution for processing both mailed and emailed supplier invoices would be to be able to have them quickly transformed into usable data. That way they can be quickly introduced to the ERP or accounting system with less hassle.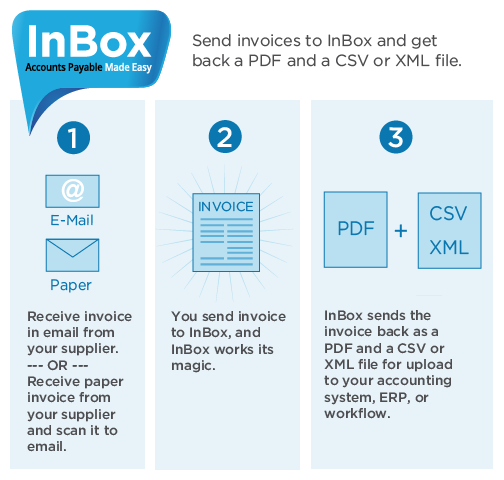 A great automated invoice processing service we provide is called InBox. It's very simple to use in that once it is setup (basically sending your scanned mailed invoices or email invoices to a predetermined email address), you get back a data PDF, plus a CSV or XML file with all the data fields that were on the original document – within just a few minutes.
No bells and whistles, workflow or other features to pay for – just a fast way to get the data you need into your accounting workflow : ) You can get a free sample of the service here.
Automated invoice processing definition:
"Technology has long enabled the automation of invoice processing from arrival to post. This means that at arrival of the invoice, the same accounts payable clerk will only need to scan the invoice into an automation software. The automation software then converts the invoice's scanned image into a text researchable document. The different fields on an invoice can also be defined into the software so that it remembers which fields it should capture and register into the ERP systems, for instance, the amount purchase, the quantity, the supplier name, the supplier code, and so on." – from: Wikipedia