Purchase Requisition Automation Reduces Indirect Spending
Purchase Requisition Automation Reduces Indirect Spending
https://echovera.ca/wp-content/themes/corpus/images/empty/thumbnail.jpg
150
150
Tim Robertson
Tim Robertson
https://secure.gravatar.com/avatar/6847ba38495b3996e0bdf3a15c015e0c?s=96&d=mm&r=g
What percentage of your company's spend is under management?
For many companies surveyed, that percentage is under what should optimally be 100%.


Indirect spend is a big issue,  and it is something many organizations have not grappled with.
71% of organizations say they lack visibility with the non-contracted/non-sourced spend category, and 50% said that maverick spending is another big concern.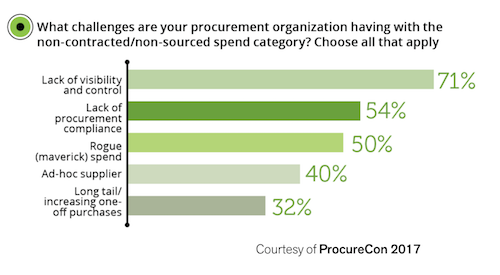 The cost of uncontrolled purchases
Controlling maverick spending is the challenge facing many organizations. Surveys show they are saying that maverick spending by individual managers or business units is front and center*.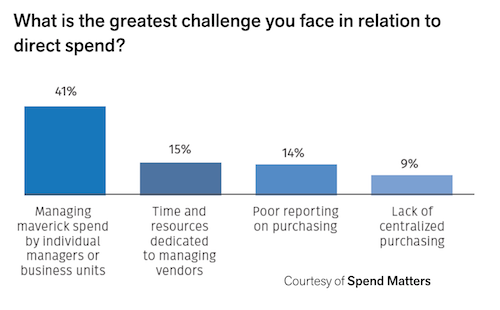 ERPs and the Technology Challenge
Purchasing modules in ERPs are designed for direct purchasing, but not for managing indirect spending – and here are some of the reasons why:
Workflows are not flexible to match growing companies.
Purchasing that is operational is driven by growth – with few control mechanisms in place.
ERP modules for purchasing are complex and are directed by the "order-to-cash" cycle.
ERP user licenses are costly, impacting broad-based deployment.
Multiple versions of an ERP are common in large companies or organizations in different countries.
Managing spend across many ERPs is not practical.
Ensuring a Successful Implementation of Purchase Requisition Automation
Consult each department to find out specifically what they need to consider a transaction successful. As an example:
Purchasing has policies that dictate authorization levels required for approved purchases that have to be addressed.
A safety department is required to be on an approval list for anything that involves their department.
Accounts payable requires that there is a receipt and PO for the invoice being processed.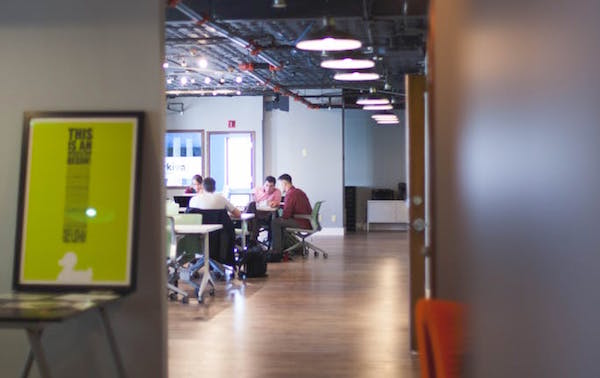 Build in controls that relieve you from monitoring
An example would be if a person needs to identify approver's signatures and authorization amounts. This happens when people leave the company, are promoted, or are new to the organization.
Determine what back-end reporting you need. For example:
Controllers who monitor spending in their area of responsibility may need to have the ability to drill down to the transaction in question.
Maintenance may need a report on what a specific vendor brings into their facility.
AP managers could access metrics on team performance, or have a more efficient and accurate accrual process.
Ensure you have the highest percentage of straight-through processing
If an invoice arrives that is lacking supporting documentation, there is a good chance it will have to go into an approval workflow to have someone look at it. By avoiding this manual process upfront, invoices can be processed in larger volumes automatically, avoiding human intervention altogether.
For more information on how you can empower your organization with automated purchase requisition automation, click here.