OCR Invoice Scanning and Data Capture Update
OCR Invoice Scanning and Data Capture Update
https://echovera.ca/wp-content/themes/corpus/images/empty/thumbnail.jpg
150
150
Tim Robertson
Tim Robertson
https://secure.gravatar.com/avatar/6847ba38495b3996e0bdf3a15c015e0c?s=96&d=mm&r=g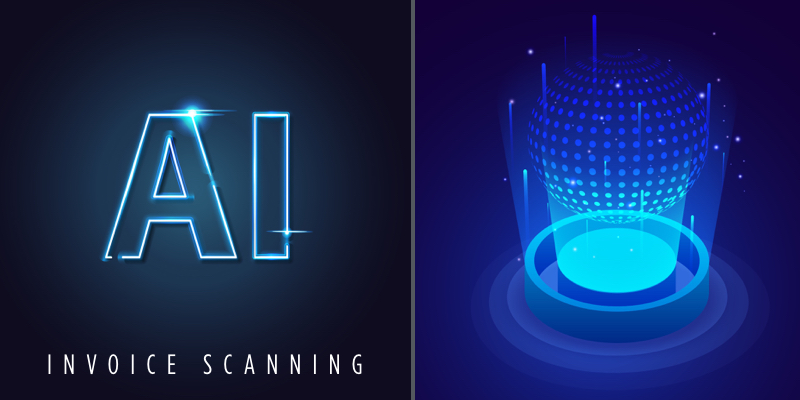 ---
OCR Invoice Scanning and Data Capture – Faster, Easier
AP departments are investing in OCR invoice scanning and data capture to input both paper and emailed invoices which, according to PayStream Advisors, the data entry of invoices into an organization's ERP is a big pain point for many organizations.
That's because manual data entry has its limitations, and legacy OCR (older OCR technology) has both integration and throughput issues.
Whether the company is experiencing growth, or paper processes are holding back the process of becoming more efficient, AP departments are loath to add to their headcount just to manually enter invoice data. As well, in spite of technologies such as EDI and network portals, the vast majority of supplier invoices are still sent in either email or paper formats.
An Intelligent Solution
Invoice data capture software that uses automation and some patented AI to capture either paper or emailed invoices delivers the optimum ROI.  The software identifies, categorizes, and extracts data from all the ways invoices are received, be it paper or electronic (i.e. PDF, XML, EDI, Word, Excel, TIFF, JPG).
The technology intuitively studies each invoice to know who it is from and which fields to gather data from, storing the information in a database. Invoices can have multiple pages: as an example, a 50 page invoice can be processed this way.
The accuracy rate for paper invoice scanning is 90%, and the accuracy rate for electronic invoice files is 100%.
Intelligent OCR & Intelligent Data Capture
The chart in the post below shows how different invoice data methods work, and the impact they have on both the organization and suppliers.
By using the best technology, invoices sent and processed in either electronic or paper format can be efficiently scanned and made ready for the ERP – without the supplier taking on extra costs for infrastructure or where the on-boarding rate is low.
EchoVera's Intelligent OCR invoice capture solution solves many of the issues surrounding invoice capture and compatibility – it's the optimal combination of both paper and electronic invoice scanning.
It's available either on-premise or in the Cloud, and the I.T. involvement is minimal. There is no cost for suppliers, and it seamlessly integrates with popular ERPs. For more information about Intelligent OCR, click here.