Sales Order Processing for NetSuite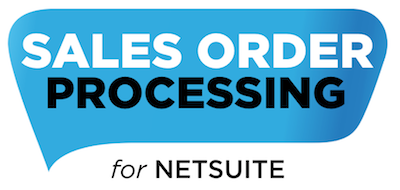 Sales Order Processing for NetSuite Boosts Productivity & Reduces Errors
EchoVera's ASAP Sales Order Automation gives companies the ability to move away from paper, fax and the manual data entry of emailed sales order forms.
For paper sales orders, it scans in the information and captures data fields with accuracy rates of 95%.
For emailed and electronic sales orders it captures essential data with an accuracy rate 0f 100% – within minutes of receipt.
Validated orders are workflowed to NetSuite for processing. Some companies have seen a double-digit increase in their sales revenue as a result, let alone a boost in productivity overall.
More product details in the tab above.
 Sales Order Processing for NetSuite
Intelligently captures printed or emailed sales order documents
Information is converted into data with 95% – 100% accuracy
Data is viewable in a workflow with approval levels
Handles many file formats, including PDF, XML, Word, Excel, and EDI.
Fill Orders Faster
ASAP Sales Order Automation is designed to capture data from incoming sales orders. Paper or email sales orders are processed using data capture technology or Intelligent OCR for Sales Orders. Once captured, the data is sent through to your ERP or accounting system's order entry.
Not only does the processing of sales orders become more efficient, companies have experienced substantial sales growth – orders are no longer delayed, and staff can spend more time on revenue growth rather than revenue administration.
Ease of Adoption
Customers who send their sales orders by email are given a specific email address that has been assigned to process their orders. Sales order capture technology maps the data directly from the PDF (or Word, XML, Excel, EDI) file, validates it, and then makes it available to the sales order system for processing.
---
Intelligent OCR
For customers who print or fax in their orders, our Intelligent OCR intuitively detects each customer's unique identity based on established line item rules. It then performs field mapping on each form and makes the relevant data available to the sales order system.
Minimal I.T. Involvement
It's important that customers are not impacted by changes to the technology related to their purchase process, which is why this approach to automation works so well. Because ASAP Sales Order Automation is web-based, there is no need for any application, infrastructure or process changes for the buyers who are sending in their orders.
---