Automate Purchase Requisitions & Purchase Orders
Requisition & Purchase Order Automation gives you full control over indirect spend. Stay in control of your company's purchases. 
Indirect materials may make up only 15-20% of a company's purchases, but they stand for 70-80% of problems associated with invoicing. Small and unapproved purchases serve as a reminder that indirect spending needs to be managed.
Regulate and automate your company's purchasing function – from start to finish.
Stop maverick spending and stay in control of the purchasing process.
Employees have the ability to quickly find the right product, at the right price, from the right vendor – all with management oversight
Create a requisition that can be routed automatically for approval based on your business rules
Once approved, a purchase order is sent to the approved supplier

Improve performance with better forecasting and increased efficiency
Gain control over your suppliers and generate better information for price and contract negotiations. With a roles-based approach, Requisition & Purchase Order Automation can be used by almost anyone in your organization. More product details in the tab above.
Seamless Integration with Your ERP
EchoVera Purchase Automation integrates with NetSuite,  SAP Business One, SAP ECC, Intaact, Dynamics, Infor, QAD and more.

Intuitive user interface
Purchases with just a couple of clicks
Controlled and automated workflows
Flexible search functionality
Drill down supplier analysis and reporting
---
Manage The Purchasing Process with Automated Purchase Requisitions
Gain full control over spending. Palette's Requisition and Purchase Order Automation can be used by almost anyone in your company, boost the efficiency in your purchasing processes, and increase cost awareness in your organization.
Preferred and Properly Approved Suppliers
Channel your employees to purchase from preferred suppliers, lower your costs and minimize risk. Employees access company specific catalogs for product selection. You don't have to  manually review purchase requisitions for policy violations, as company policy is baked into the process.
All purchasing is controlled through detailed permissions and approval workflows.
Your employees purchase goods and services within a set budget
Ad-hoc requisitions can be created for special situations.
User-friendly Procurement Experience
Purchases can be made with just a couple of clicks. Keep track of the total amount of your purchase throughout your requisition.
Purchasers get an overview of products and suppliers with descriptions and images
Categorize suppliers and products by category
One single click on visual icons such as Recommended, Contracted, Eco-labeled etc.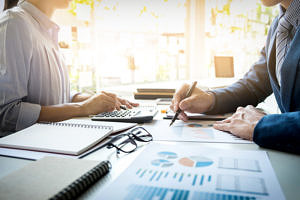 Automate Processes with Touchless Invoice
A "touchless invoice" means that the invoice is received electronically and automatically matched against a purchase order or contract. If the invoice meets all regulatory requirements, it is automatically sent on for payment.
2 and 3 Way Matching
All invoices are automatically matched against the corresponding PO at the header or line level according to predefined business rules and tolerances. Any invoices matching within approved tolerances can be sent directly to the ERP for payment. If any information is missing or incorrect it can be sent to the proper approver to be corrected and matched manually.
Stay On Track with Your Spend and Suppliers
Users can select from a long list of search criteria that can be used to generate custom reports. Tracking supplier performance, commodity purchases, matching statistics, vendor spend etc. can all be facilitated in the reporting system. All reports provide a summary result set which can be drilled into to see specific details and actual images.