Intelligent 3 Way Match Explained
Intelligent 3 Way Match Explained
http://echovera.ca/wp-content/themes/corpus/images/empty/thumbnail.jpg
150
150
Tim Robertson
Tim Robertson
http://0.gravatar.com/avatar/6847ba38495b3996e0bdf3a15c015e0c?s=96&d=mm&r=g
Intelligent 3 Way Match Handles Exceptions with an Approval Workflow and a Shared Central Dashboard
In this video you'll see an example of how Palette Software automates the matching process for invoices, purchase orders, and good receipts. As well, there is an explanation of how the approval workflow for exception handling works. Both of these functions save huge amounts of time, and reduce the manual handling of documents to a bare minimum. 2.5 minutes
…………………………………………………


Excerpt – Defining The Challenge: 2 and 3 Matching
"Most companies do some form of matching of vendor invoices to purchase orders and/or goods receipts. This is called a two or three way match. The process can require a great deal of manual effort, particularly if the invoiced items have to be matched at the line level.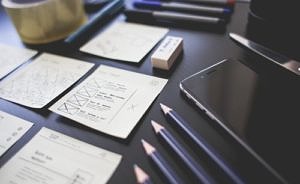 Once an invoice is entered into an ERP it is assigned a "match/no match" status. If for any reason there are price differences or problems with the goods receipt, the invoice cannot be processed by the ERP. Users or knowledge workers typically have to cancel the transaction, and then perform time-consuming manual work to clear the exception. This usually involves the purchaser, the receiver and sometimes the vendor.
ERPs do not have an automated way of handling these exceptions and in many cases staff members may spend days trying to clear up the differences between purchase orders, invoices, and goods receipts."
To find out more about our 3 Way Match solution that is powered by Palette Intelligent 3 Way Match, click here.