OCR for SAP Uses AI and Automation
OCR for SAP Uses AI and Automation
http://echovera.ca/wp-content/themes/corpus/images/empty/thumbnail.jpg
150
150
Tim Robertson
http://0.gravatar.com/avatar/6847ba38495b3996e0bdf3a15c015e0c?s=96&d=mm&r=g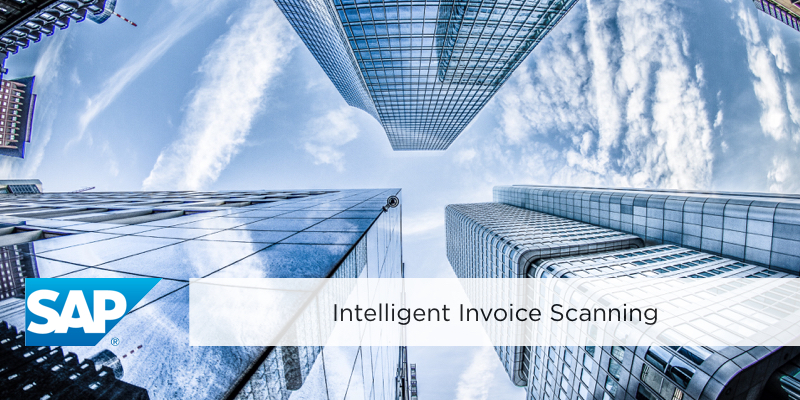 AP departments are leveraging their investment in SAP by implementing Intelligent OCR to scan both paper and emailed invoices which, according to the latest PayStream Advisors report, solves a big pain point for many organizations.
Whether the company is experiencing growth or paper processes are holding back the process of digital transformation, AP departments are loath to add to their headcount just to manually enter invoice data. As well, in spite of technologies such as EDI and network portals, the vast majority of supplier invoices are sent as a PDF (email) or in paper format.
An Intelligent Solution
Software with Artificial Intelligence that captures both paper and email invoices makes life easier for AP staff.  Regardless of the format, Intelligent OCR identifies, categorizes, and extracts data from all the ways invoices are received, be it paper or electronic (PDF, XML, EDI, Word, Excel, TIFF, JPG) formats. The software intuitively studies each invoice to know who it is from and which fields to gather data from. Invoices can have multiple pages: 50 page invoices can be easily processed.
The following chart shows how various invoice formats perform on a relative basis. What is not included here is paper format, which is far down the efficiency scale because of all the manual effort involved in handling and keying data in manually.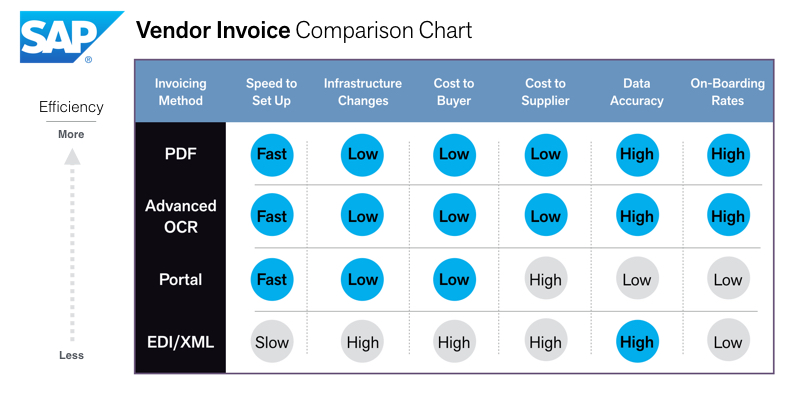 What to Consider When Automating Invoice Capture
What impact will the technologies you choose have on your own organization as well as your suppliers? Things to consider in this exercise are:
the time involved in setting up the technology solution
what I.T. resources are required
cost for infrastructure
what it will cost your suppliers
rate of adoption (or on-boarding)
Intelligent OCR & Intelligent Data Capture
EchoVera's Intelligent OCR & Data Capture solution solves many of the issues surrounding invoice capture and compatability. It seamlessly integrates with SAP. The accuracy rate for paper is 95%, and the accuracy rate for electronic files is 100%. It's available in the Cloud, meaning I.T. involvement is minimal. And suppliers can continue to send invoices in the formats they prefer, making the on-boarding process simpler for both parties.
For more information about Intelligent OCR for SAP, click here.