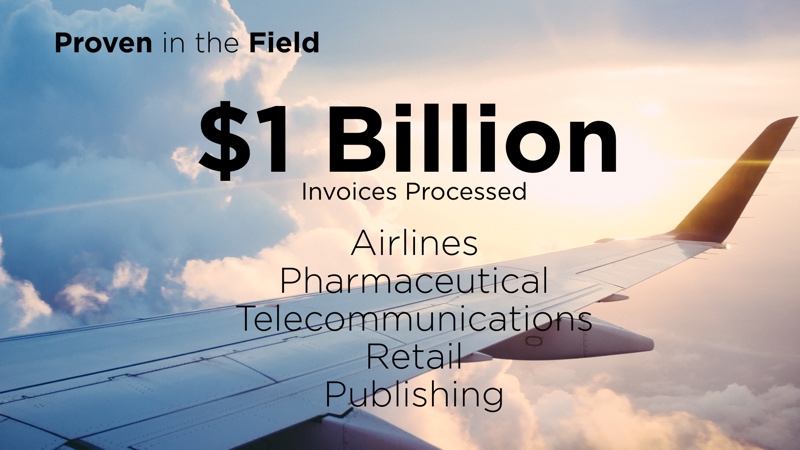 EchoVera Inc. provides Intelligent OCR, AP Automation, Purchase Automation & Spend Management solutions to organizations looking to reduce costs and increase the efficiency of their financial operations. EchoVera brings over 30 years experience to clients worldwide.
From needs analysis and system design to implementation and support, EchoVera's team of systems specialists and technical staff work with clients to design, install and support the solution that best suits their specific needs and budget.
Products
EchoVera Intelligent OCR
A cost-effective OCR scanning software that has everything more expensive solutions have at a reasonable price. Intelligent OCR uses Artificial Intelligence to turn scanned information into data.
Accounts Payable Automation – ASAP
ASAP is a robust Accounts Payable automation platform with Capture, Workflow, Audit, Reporting and Automated P.O. Matching that manages individual or multiple ERPs. ASAP helps businesses to streamline and automate their financial processes from purchase to payment.
EchoVera's AP Automation and Intelligent Capture are available as on-site solutions or as "Software as a Service" in the Cloud. The secure hosted solution option provides you with all of the benefits of our on-premise automated solutions without the initial capital expense or IT maintenance costs.
Integration With Over 50 ERPs
All AP Automation solutions, Purchase to Pay automation, Intelligent Data Capture/Intelligent OCR, and Electronic Invoicing technologies integrate with NetSuite, Dynamics, Infor, SAP, PeopleSoft, Oracle, Smartstream, Solomon, and more. See the complete list of ERP packages and ERP vendors here.